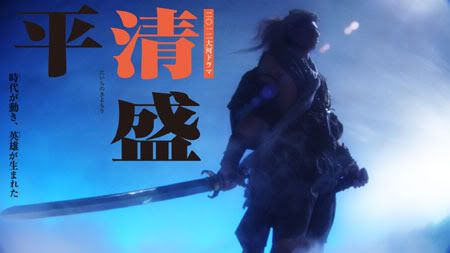 There was a rumor a month ago, that Kimura Takuya (or rather, his management team) is aiming to get the leading role for NHK Taiga 2012. Back in 2009, it was rumored that NHK approached Takuya for Sakamoto Ryoma role in RYOMADEN, but his side rejected the offer. And now, due to Tsuki no Koibito's low ratings and Ryomaden's good ratings, they regretted they didn't take the taiga offer, so now they're aiming for the next taiga in 2012.

And today, the title for NHK Taiga 2012 has been announced. It's TAIRA-NO-KIYOMORI. Although there was also a novel with Taira-no-Kiyomori as the lead, which is "Heike Monogatari" written by Yoshikawa Eiji, this drama will be written with an original script by Fujimoto Yuki. Kiyomori lives in the end of Heian period, 1118-1181. He is well-known in the historical records as the atrocious dictator. He has a very bad image for his viciousness in history, so people are bewildered why would NHK pick such a historical figure as the leading character? The producer and the director in the press conference today explained that while the character in the drama will be an anti-hero character, indeed, but it will be told in a totally different perspective that has never been mentioned in the historical records before. The producer said, rather than a dictator, Kiyomori is more of a mischevious scoundrel / ruffian in his mind.

Kiyomori has a mysterious background as he is an orphan since childhood, he doesn't know whom his parents are. He was adopted by the head of the Taira clan, and he became the successor. In his youth, before he became a military general, he had once held control of a group of pirates in the inland sea and he became the King of Pirate of the sea! The producer said he can already clearly see an image in his head, that Kiyomori would stand on top of the tip of a sinking ship with a big sword in his hand.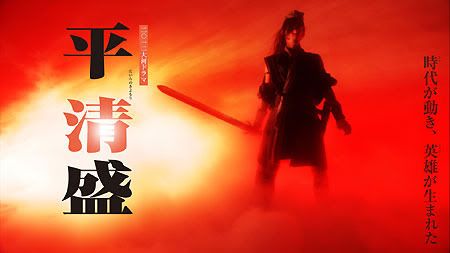 The filming will start August next year. Filming locations are Hiroshima prefecture, Hyogo prefecture, mostly in the west Japan. They will cast 50 actors and actresses *just* for the main characters.

source: http://headlines.yahoo.co.jp/hl?a=20100804-00000017-eiga-movi


Wow! Forget abt Ryoma! Forget abt Genji! I want Takuya to get this role!!!! Which other actor can play the King of Pirates as perfect as Kimura Takuya????? hahaha..... (for those who don't know, his radio prog What's Up Smap is considered as a sailing ship and he's the captain of the ship.... the official website has the pirates theme as well^^ he's always called "captain" by fans when it's related to WUS. I'm not sure when did this WUS-Pirates theme started, pls let me know if anyone knows^^ But perhaps it's related to the fact that Takuya is a HUGE FAN of One Piece, the anime.)

Anti-hero? Mischevious scoundrel / ruffian?? Gosh, please let it be Takuya!!! NHK, you know what to do right??
And Iijima-san, yoroshiku onegaiitashimasu!!! XDDD