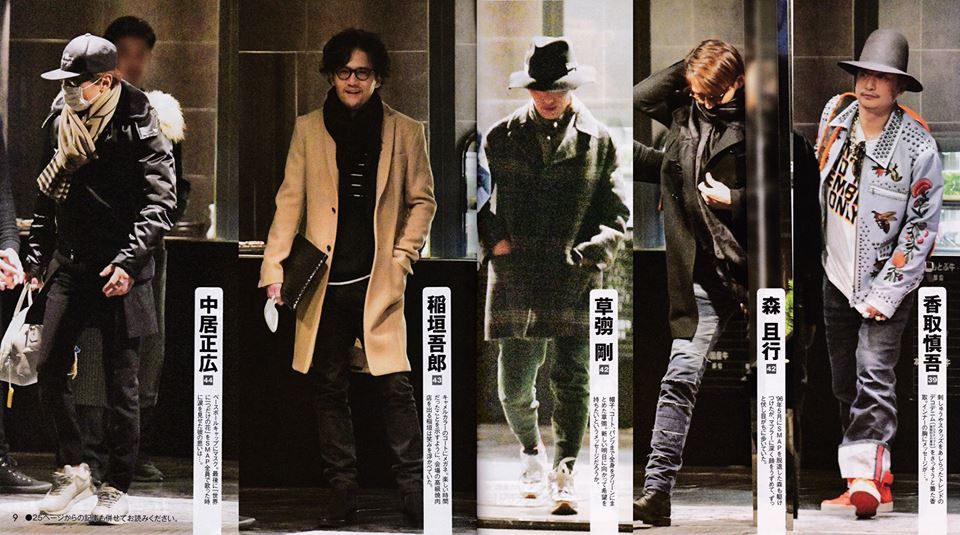 My theories:
1. Initially planned for all 6 members to come but Kimura-kun suddenly couldn't join (probably Mary stopped him LOL, or maybe his daughter suddenly not feeling well, etc)
2. Kimura didn't join, but I'm sure they talked to him on the phone and probably even Skype video, LOL
3. They invited Kimura but Kimura thought "SMAP is not over yet, dammit we don't need a farewell party!" LOL
In any case, SMAP is SIX, 6nin de SMAP, no one can interrupt the 28 years bond they have together. There are things that only the six of them could understand and I trust in their kizuna 200%. The six of them are inseparable. So this entry is not to discuss about (6-1) yakiniku farewell party.
But this is about how gorgeous and beautiful Mori-kun is! Pls! LOL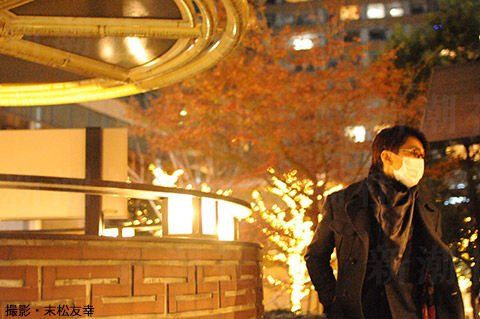 Mori-kun, did you feel like walking on the catwalk or you knew the paparazzis were taking pictures of youuu??? Hahaha... why do you look so lovely and posed a lovely pose hereeeee
Shuukan Shinchou said Mori's fashion sense and aura looked even more "top idol" than the other four, mhahahaha~!! I have to agree! He dressed and looked the best! He must have known about the paps coming, lol! Damn, 20 years since he quit and still looking pretty. Dark, tall, slim and handsome... mou... oujisama(prince) kayo~!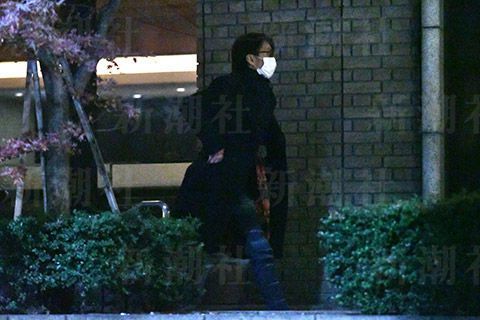 Beautiful from all angles.... whyyy??? Howww?? You quit SMAP 20 years agooo!! LOL.
I became a Mori fan since 2014, haha. After his letter in 27hours, I became curious about Mori and decided to watch all episodes of Ai Love Smap, and fell in love with him. He was really bad in acting and comedy skits, I have to admit. But I'm sure he'd learn to be better if only he stick around SMAP longer haha. He was really good in singing and dancing though. And he was fun in talk segments, games and quizzes. I love it everytime he laughs out loud.
If I rave about Mori, no one would understand in the 5smap forums, so please let me worship Mori here LOL
Anyone care to join me in Mori's harem?? XD
Okay, I'll leave here my fav calendar pics of Mori from 2012 ❤❤❤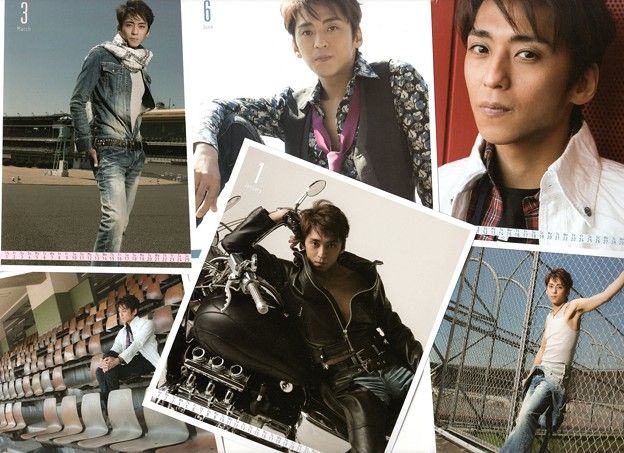 I will never stop waiting for the day Mori come back to SMAP!!
Huh? SMAP disbanded already? Are? Hmm... no such thing in my memory...
Hahaha selective amnesia!
Hyaaaaa~~ SMAP including Mori-kun (minus Takuya) spent New Year's eve togetherrrr.... Mori-kuuuun T_T